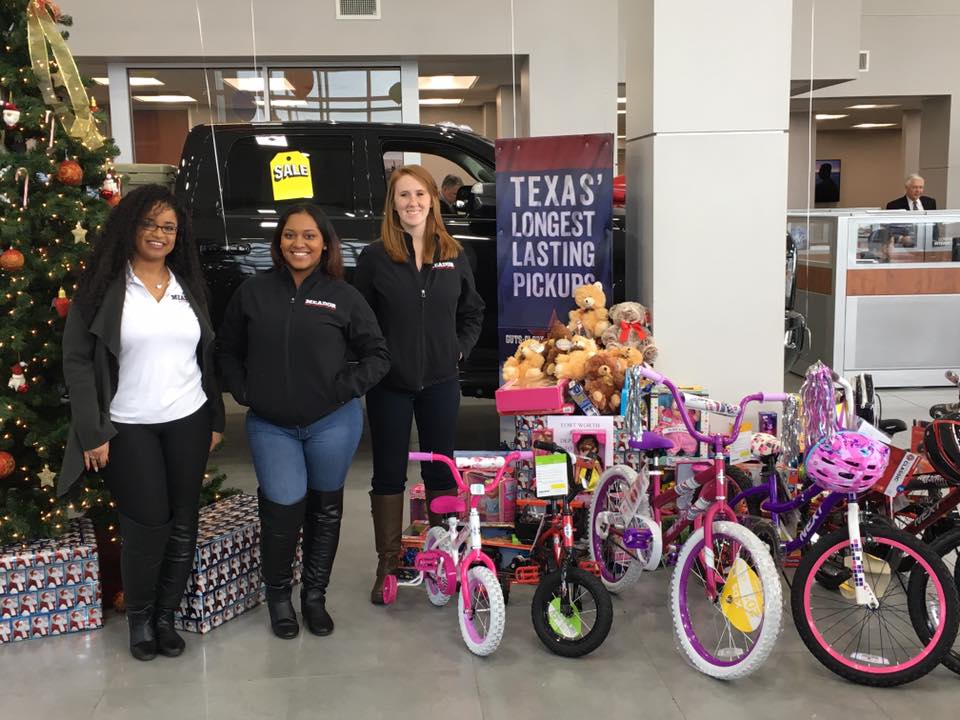 With another holiday season in the books, we here at Meador Dodge Chrysler Jeep Ram want to extend a thanks to all of our wonderful employees and members in our community that helped make 2016 such a success! We love being a part of a community like the one we have here in the greater Fort Worth, TX area because of the unwavering support that we provide for one another. We believe that giving back is an integral part of building up a community, and we plan to do so for many more years to come thanks to the help and support of people like you!
During this year's holiday season, we were able to support the Toys For Tots Program by donating 150 individual toys as well as 12 bicycles for children in need over the holidays, as well as 12 Christmas dinner baskets to families in need in Commerce, TX and 14 food baskets through the Veterans Clinic in Fort Worth at Thanksgiving time. Our Toys For Tots drive was in partnership with the wonderful men and women at the Fort Worth Police Department, and we we're able to deliver a large turnout to families and children in need this holiday season with the help and support of the members in our community.
Here at Meador Dodge Chrysler Jeep Ram, we're proud of everyone who took time from their busy schedule to give back this holiday season, and we look forward to another great year in 2017! From everyone here, we want to extend our thanks and a happy New Year to everyone living in Fort Worth and the surrounding areas of Arlington, Burleson, Mansfield, TX; and Irving, TX!